Welcome at the web of Mgr. Petra Dvořáková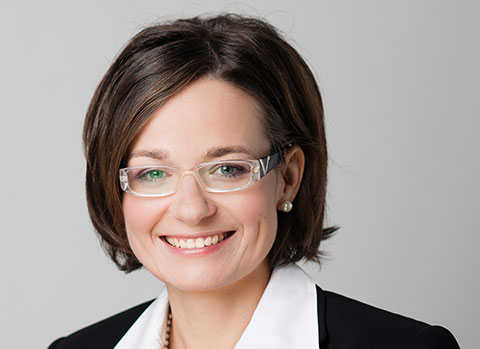 The law firm provides comprehensive legal services in almost all fields of law, both for corporate and for private clients. Our services are provided in  Czech, German and English.
The guarantee of high-quality service is our long-term professional practice in international law firms as well as our practice as an in-house lawyer in a company operating in the field of designing, development, operation and lease of commercial and shopping centres. Ms. Dvořáková passed the bar examination of the Czech Bar Association in May 2004.
For detailed information on Ms. Petra Dvořáková, please refer to her CV. (PDF available for download HERE)
If required by our clients, we are prepared to procure and
co-ordinate the services of other professions, such as notaries
and executor's offices, court-appointed experts or auditors.
The English-Czech and Czech-English translations can
be coordinated with Mgr. Helena Papežová (Helena.Papezova@seznam.cz). We are able to coordinate also translation from another languages.
Legal Services
Our law firm provides legal services in the following areas:
Civil law
Law of obligations (contracts)
Real Estate law (ownership, co-ownership, easements, mortgages), including representation in proceedings relating to registrations in the Real Estate Register
Collection of receivables, including representation before general courts
Damage compensation and unjust enrichment, settlement of divided co-ownership
Housing law
Lease and sub-lease relations
Transfer of members' rights and obligations associated with membership in housing associations
Issues relating to associations of residential unit owners, including representation in dealings with the Commercial Register
Law of business corporations and co-operatives (Corporate law)
Establishment and changes of corporations
Liquidation of corporations
Changes in the registered capital
Transfers of ownership interests and shares
Organisation of general meetings
Registrations in the Commercial Register
Legal consulting provided to corporations and co-operatives
Representation in dealings with the Trades Licensing
Administrative law
Building law
Trades law
Offences and other administrative torts
Immigration law
Labour law
Employment contracts, agreements on job completion
and work performance
Employment termination (termination notice, agreement
on employment termination, termination with immediate effect)
Claims arising on grounds of invalid termination of employment
Compensation of damage resulting from employment relations
As a part of the legal services provided by our law firm in
the areas listed above, we also represent our clients before general courts, state administration authorities and municipal
self-administration authorities and we also offer services in the area of drafting contracts and providing legal consultancy services.
Fees
The attorney's fee is determined based on individual agreement with the client. Before we start representing the client, we always inform them of the estimated costs of legal services in the given case. If no contractual arrangement is concluded, we charge our fees pursuant to generally binding legal regulations, specifically pursuant to Decree of the Ministry of Justice No. 177/1996 Coll., on Attorneys Remunerations and Compensations for the Provision of Legal Services (Attorney Tariff).
We offer our clients several possibilities of determining the amount of fee in each particular case.
Our legal services are usually provided for a fee determined
on the basis of an hourly rate, where every started 15-minute unit is being charged. The fee can also be agreed as a fixed fee (i.e. fixed amount for a certain period of time when legal services are provided), as a fixed fee for the resolution of the entire case or as a success fee depending on the outcome of a dispute. The method of charging fees for legal services can be changed or modified subject to mutual agreement in order
to best suit the client's needs in the given situation.
Contact details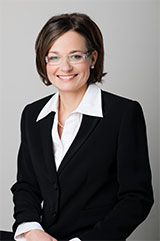 Legal services
Mgr. Petra Dvořáková, advokát
Edvarda Beneše 873
252 62 Horoměřice
Česká republika
Our law firm also provides services via electronic communication, which means that you do not have to travel to our office at all. Legal services are always provided after the fee is mutually agreed and an adequate advance payment made.
Holiday Apartment Rental
We offer rental of a 2-bedroom apartment (3+kk) having the floor area of 70 sqm, located at Boží Dar, in the Ore Mountains. 1st bedroom – double bed (2 persons), 2nd ("children's") bedroom – 3 full-size beds. Comfortable accommodation for 5 persons (a foldable baby cot can be provided upon request). The living room with a dining table and a fully equipped kitchen corner. A basement storage room for your skis or bicycles. For more information click HERE.
The apartment, Boží Dar 90, is situated in the very heart of the Ore Mountains in the town of Boží Dar, a town with the highest elevation in the Czech Republic and the whole of Central Europe - 1028 m above sea level. The apartment has recently been reconstructed. There is a fully equipped kitchen corner (stove, oven, refrigerator, microwave, electric kettle, etc.). There are several restaurants in the neighbourhood, café and a tourist info centre. Parking is available in front of the building. There are downhill ski resorts and cross-country ski trails in the immediate vicinity – no need to travel by car.
Please call 774 210 650 or 774 491 117
Accommodation in the Apartment
The apartment can accommodate 5 people in 2 bedrooms.
Rooms in the apartment: The apartment has 2 bedrooms and a living room with a kitchen corner, with a total floor area of 70 sqm. The 1st bedroom has a double bed (2 people), and the 2nd ("children's") bedroom has 3 full-size beds. The apartment can comfortably accommodate 5 people (a foldable baby cot can be provided upon request). The living room has a dining table and a fully equipped kitchen corner. A basement storage room is available for your skis or bicycles.
Sanitary facilities: Separate bathroom with a bathtub and a toilet.
Heating: Central heating.
Transport, parking: Parking in front of the building.
Trips, attractions, entertainment
The town of Boží Dar (God's Gift) and its surroundings offer several ski resorts in winter that can satisfy the requirements of families with small children, as well as the most demanding skiers. The Novako ski resort is situated 100m away from the apartment, and is suitable for kids and beginner skiers. More experienced skiers can explore the Neklid ski resort, which offers slopes of medium difficulty, with a ski lift situated 300m from the apartment. One starting point of the Ore Mountain cross-country ski trail is located within a 2-minute walk from the apartment, offering in total approx. 120 km of groomed cross-country trails. The Klínovec and Fichtelberg ski resorts are situated within a reasonable distance (a few minutes by car), and will satisfy the requirements of the most demanding skiers and complete the overall offer of winter sports in the near vicinity.
In summer, the region offers boundless possibilities of hiking and biking trails with an aggregate length of several hundred kilometres. The little ones will undoubtedly enjoy the Baby Jesus trail
There are numerous possibilities of a variety of activities in the nearby regions, such as the Plešivec adrenaline park, Jáchymov aquapark, the summer bobsleigh run at Fichtelberg, a 15km downhill run on mountain scooters at Plešivec, as well as the largest and most renowned spa in the Czech Republic – Karlovy Vary.